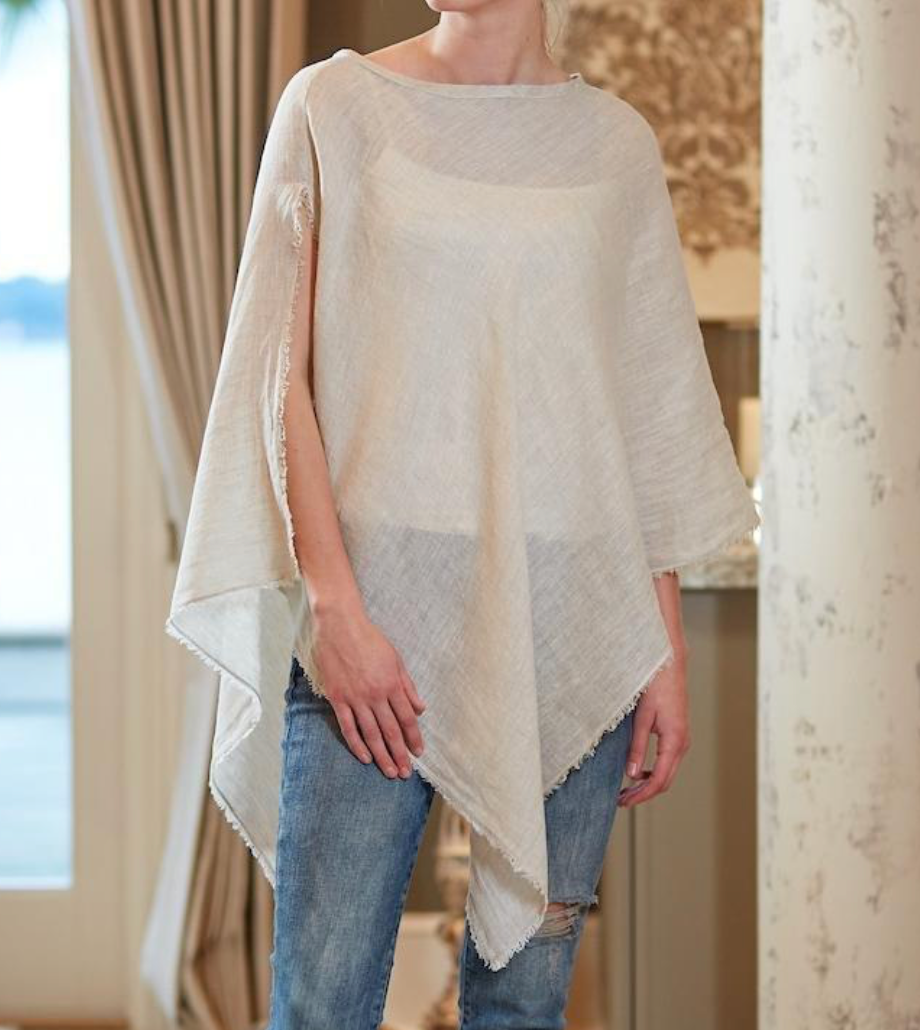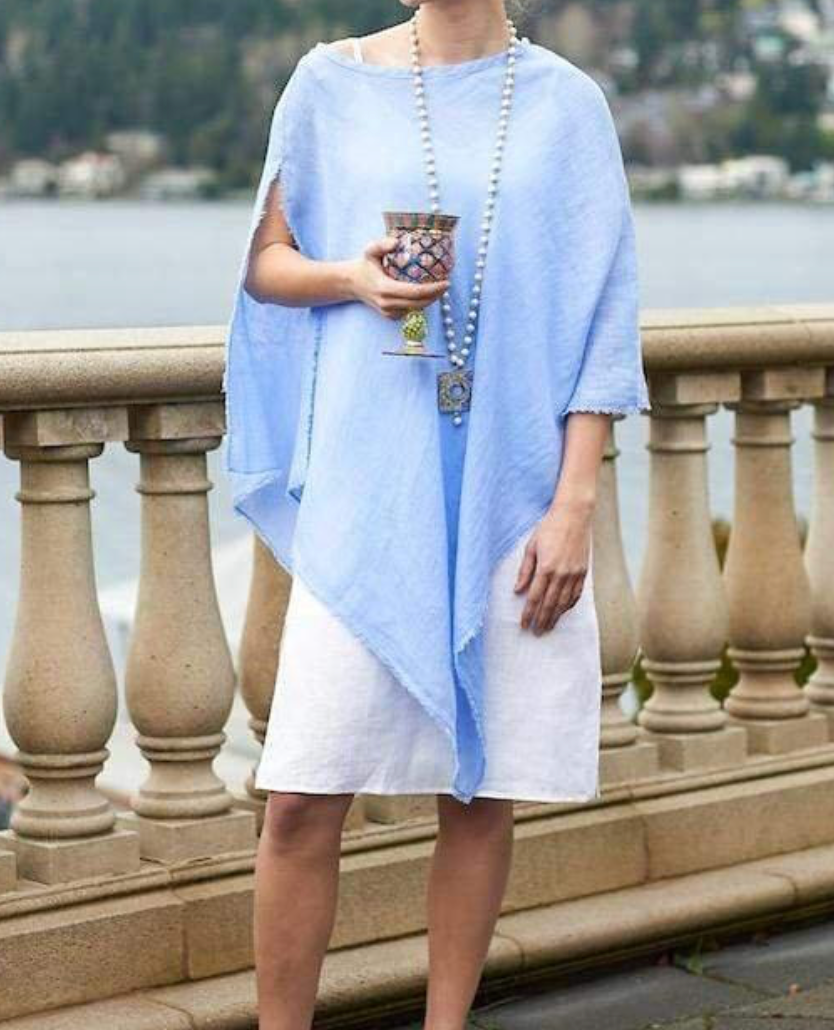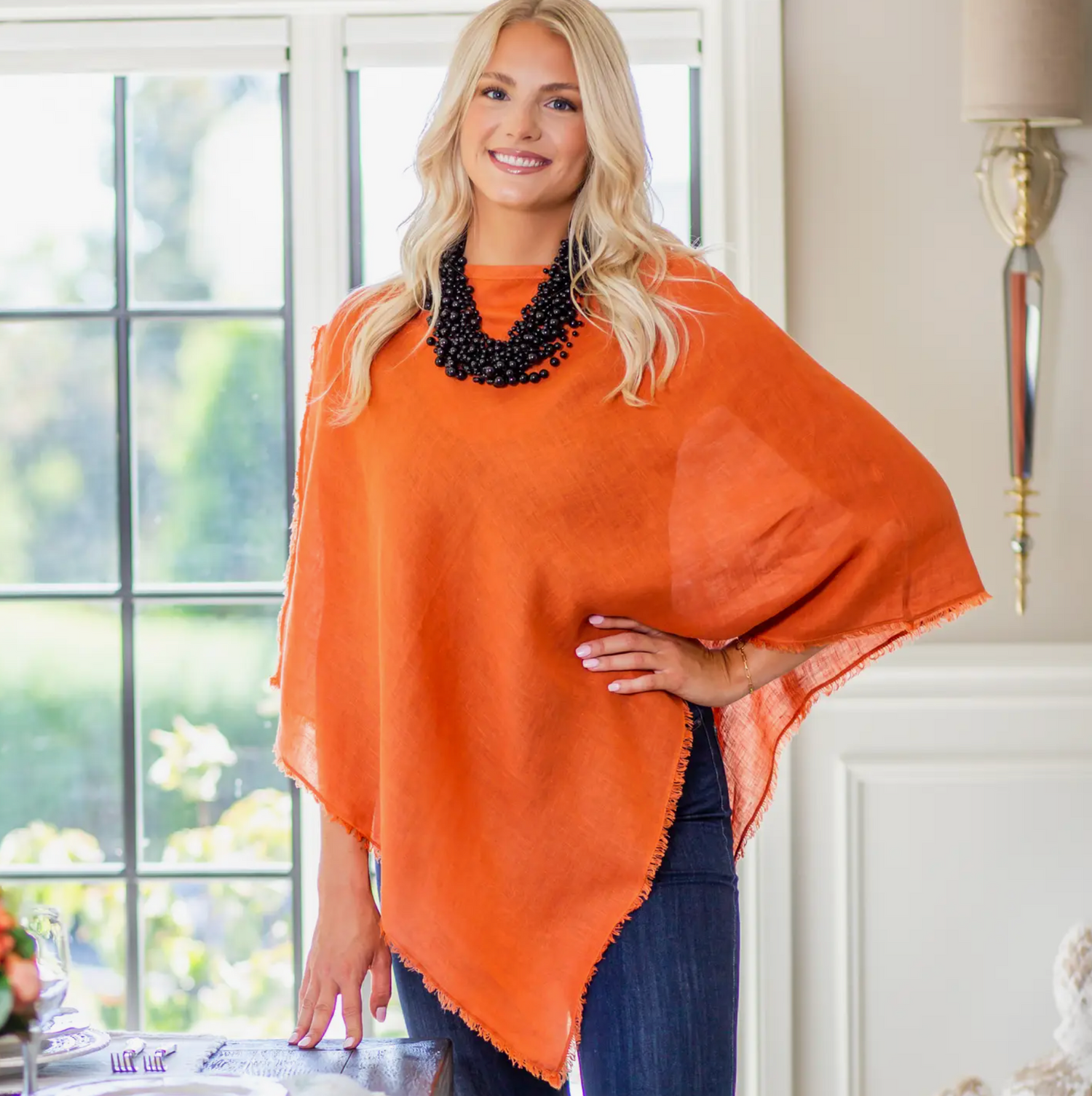 Best Selling European Juliet Linen Poncho with Fringe
Regular price
$80.00 USD
Sale price
$70.00 USD
Why We Love This Fast Selling Linen Poncho
Take your look from day to night with our Best Selling European Juliet linen poncho with fringe. Expertly crafted from European-made linen fabric, this classic and timeless piece offers versatility sure to elevate your wardrobe. Ideal for travel, this timeless poncho will be a luxurious addition to any closet.
Elegant and Comfortable- Perfect For Travel
Our best selling linen poncho with a touch of fringe, and then washed for a comfortable yet elegant feel.  Pair with our linen tops, tanks and dresses. Can be worn as a swimsuit o cover-up, too! Toss over a tee and dress up your favorite jeans!
100% European linen
One Size fits all