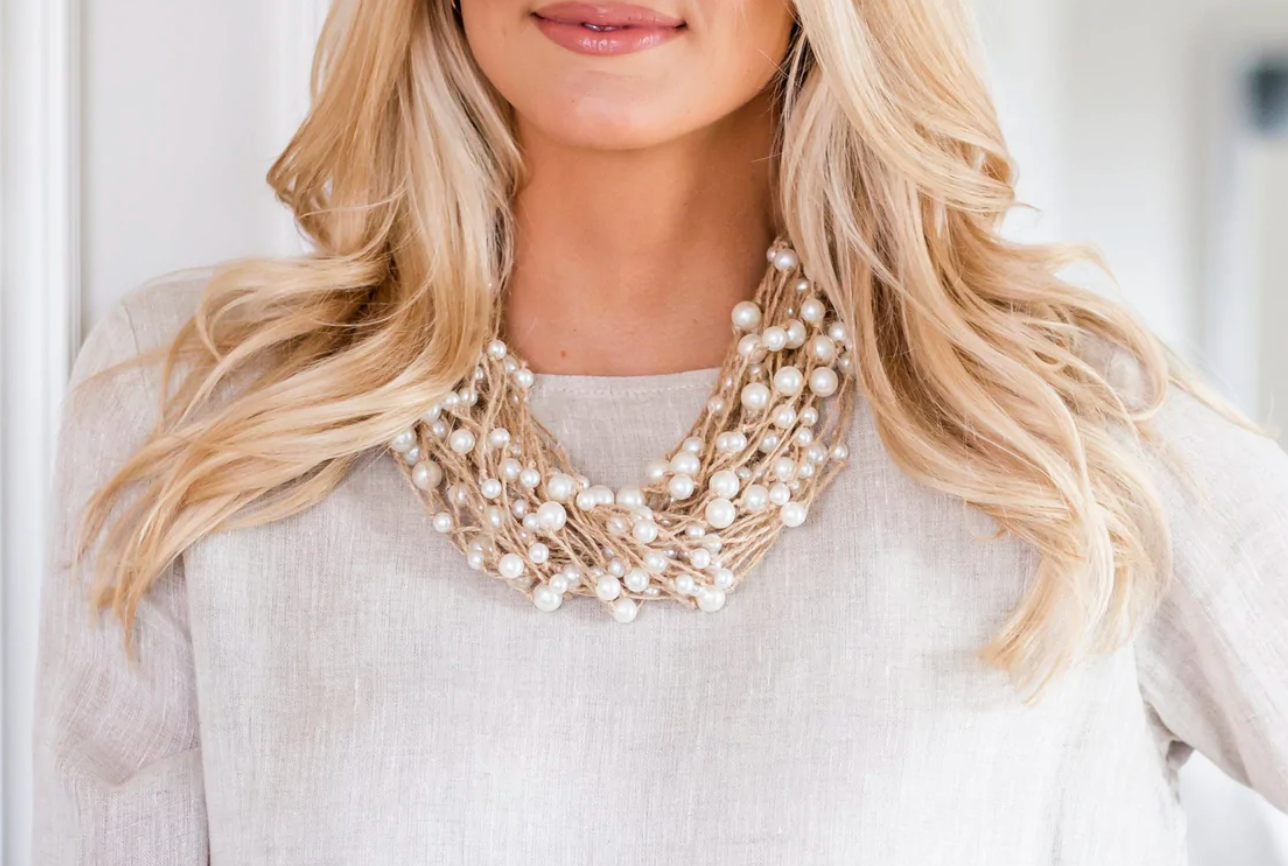 Multi Strand Pearl Cluster Necklace
Regular price
$82.00 USD
Sale price
$72.00 USD
This multi-strand pearl cluster necklace is an elegant and eye-catching statement piece. Featuring a unique cluster of shimmering pearls, this expertly crafted necklace is sure to add a touch of sophistication to any look.
You'll receive compliments every time you wear this unique  pearl necklace. A cluster of pearls strung together on jute strands is a stand out piece.  Be prepared for strangers to ask you where you bought it!  A perfect complement for our linen apparel.
25" in length with adjustable clasp.