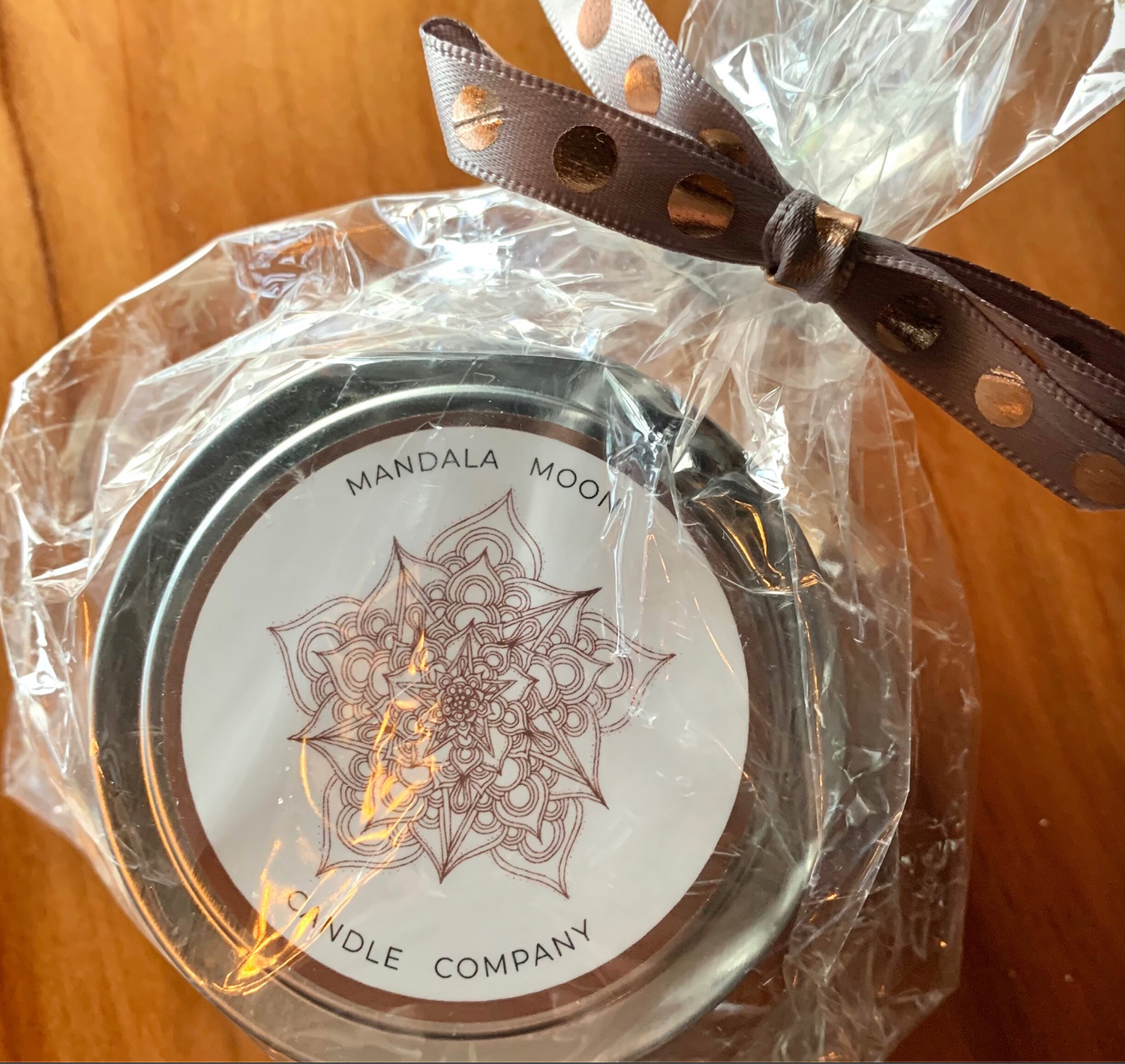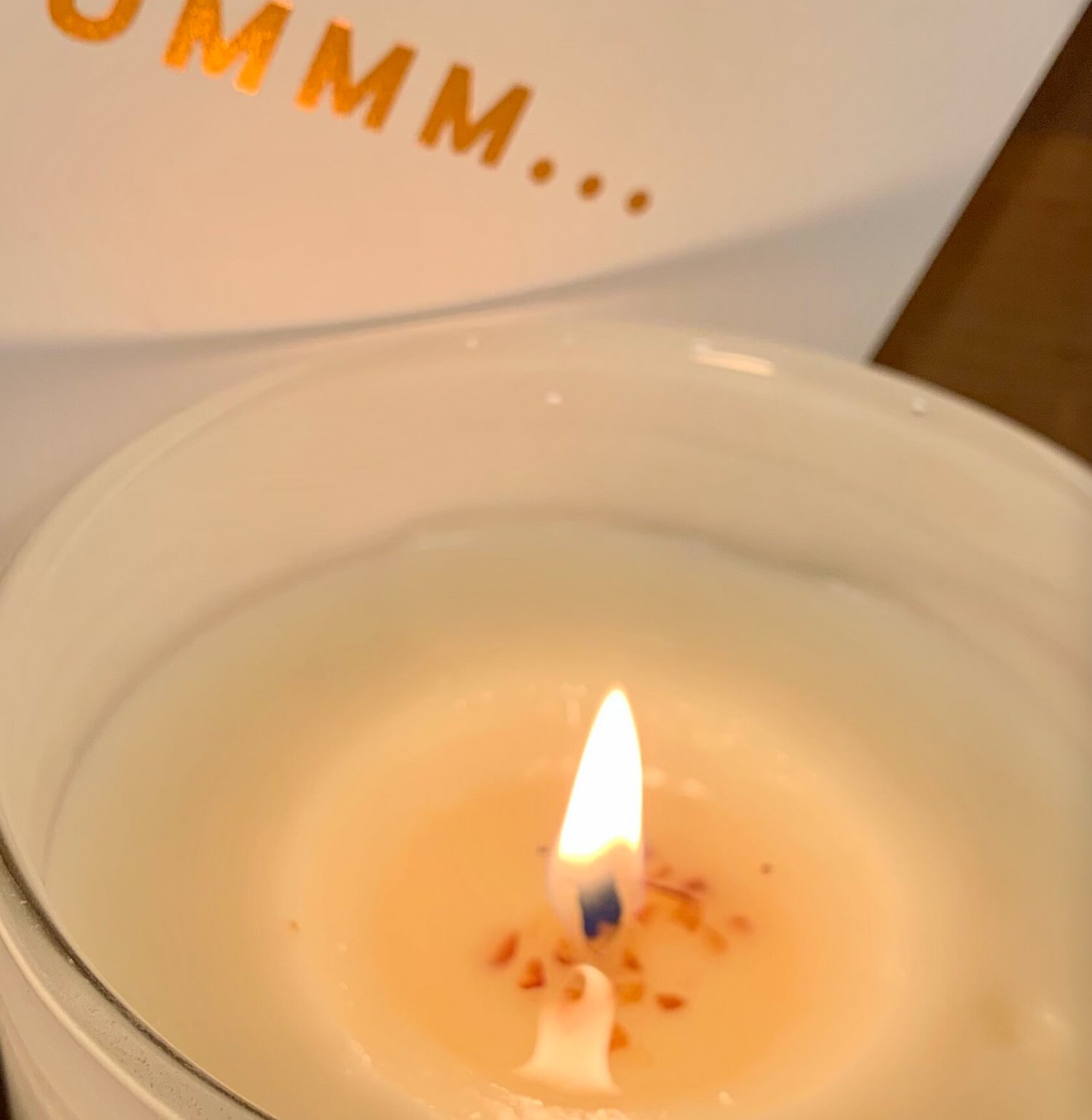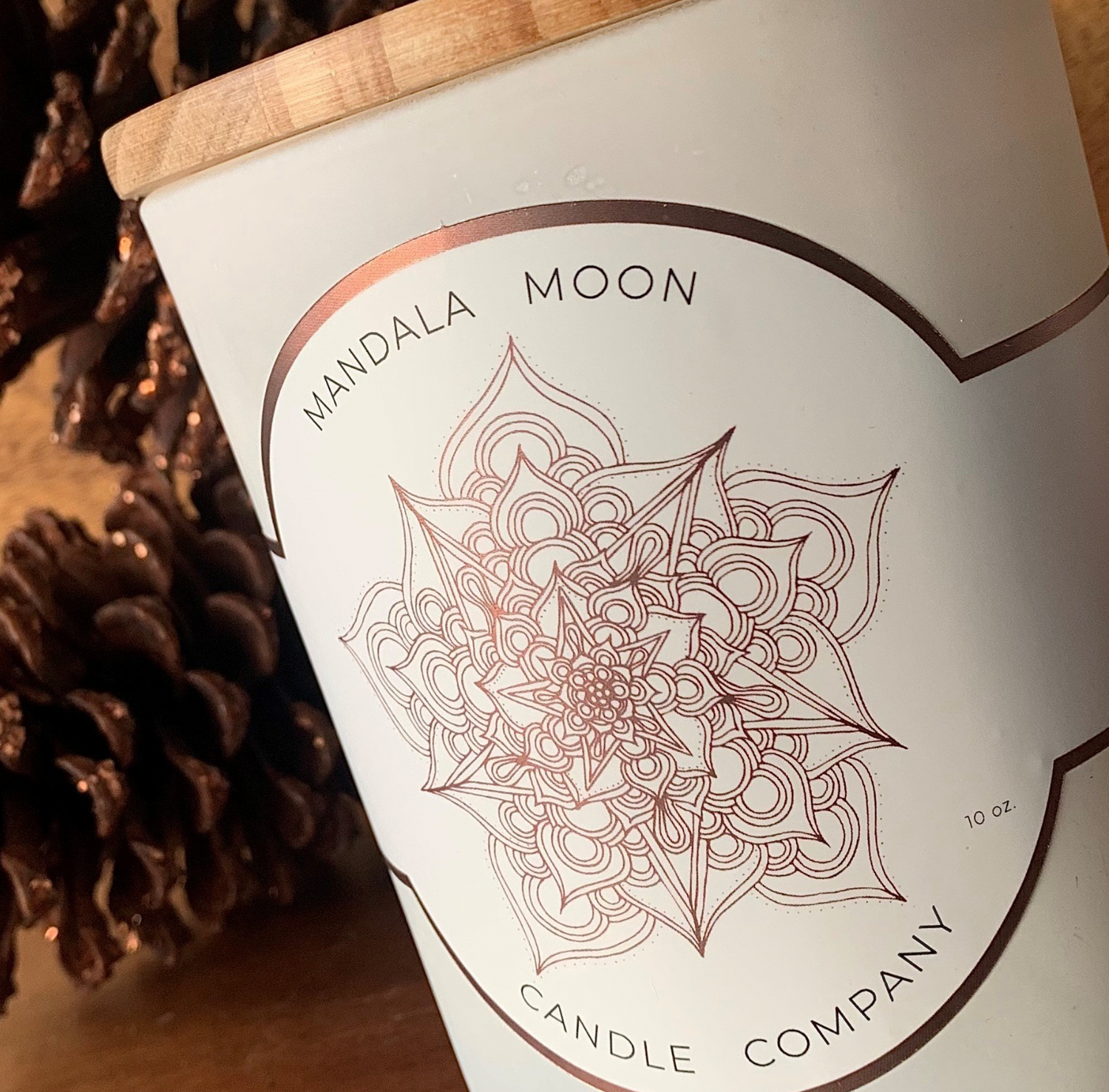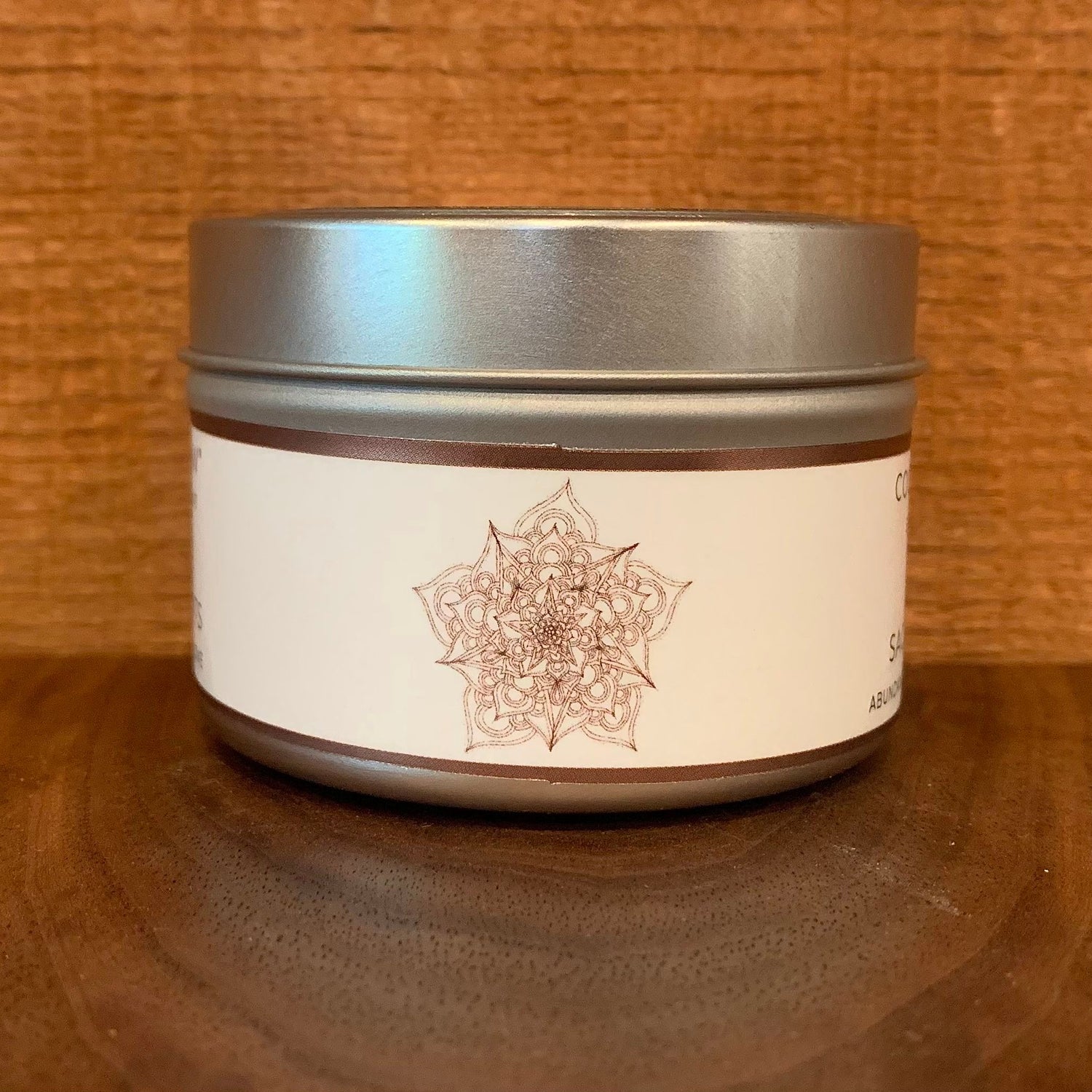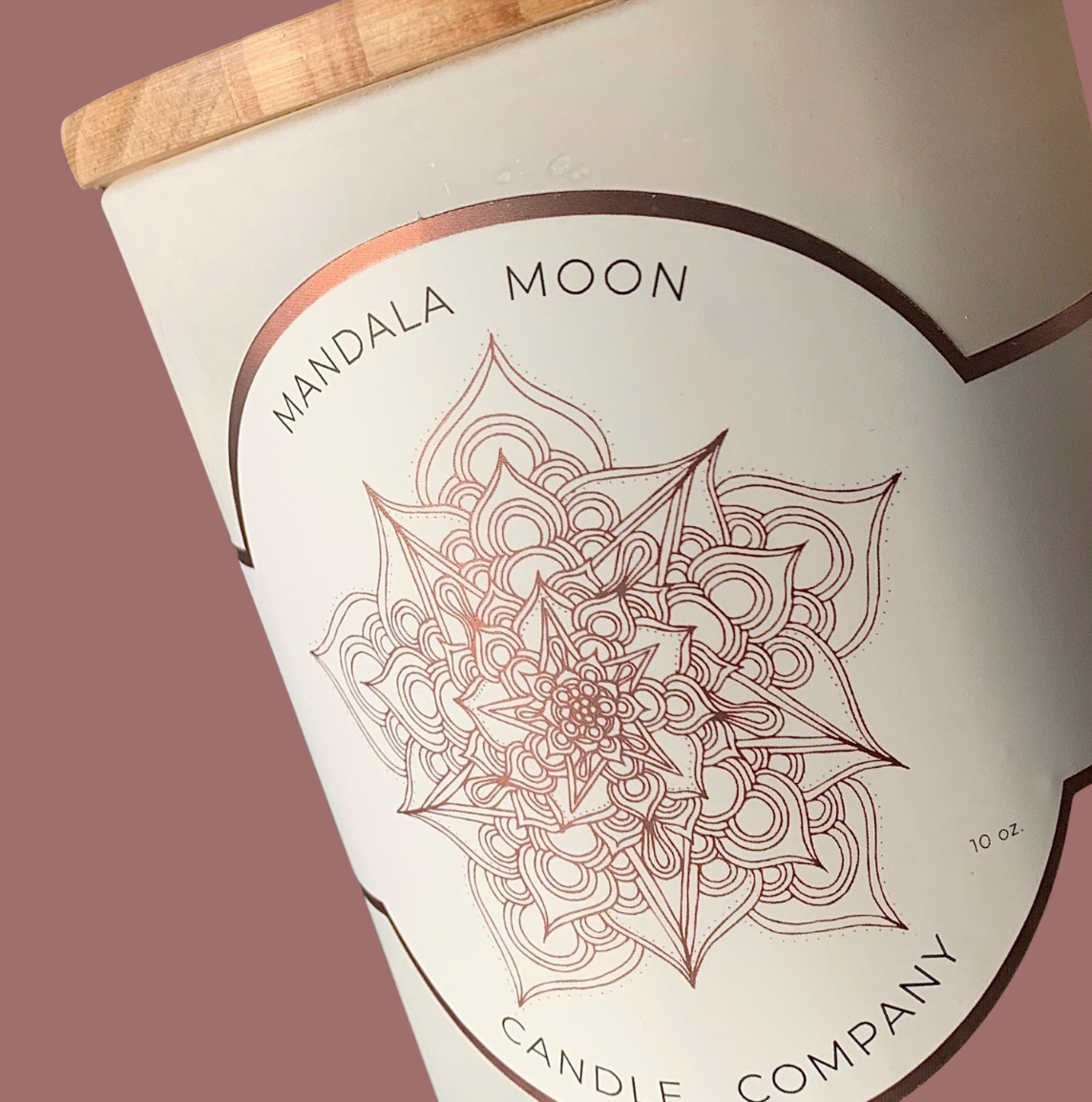 Afterglow hand-poured single (1) soy candle- Mandala Moon
Regular price
Sale price
$14.00 USD
Fragrance Notes: Amber | Whiskey | Clove
The beautiful hand-drawn mandala is represented in shimmering copper, which is the color of COMFORT.
"AFTERGLOW" features gentle notes of amber, whiskey and clove. Clove essential oil has many health benefits and is wonderful at creating a warm and sincere feeling.
Cognac Amber, the stone of WISDOM, is our inspiration for this comfort candle. Cognac Amber is associated with the sacral chakra bringing mindfulness and energy to abundance, pleasure and creativity.
Copper is an energy conduit, and this candle is full of calming energy! 'AFTERGLOW" helps re-balance your energy and invites you to re-harmonize your entire being. Just like the beautiful glow that remains just after the sun quietly sets, "AFTERGLOW" is soothing, comforting and relaxing. This cozy candle makes you want to snuggle up under a soft blanket by a crackling fire and sip a little warm, hot toddy! Warmth from head to toe . . . body, mind and soul.
Available Sizes:
Travel Tin (4 oz) 20-30 Hours Burn Time $14
White Matte Glass Vessel (10 oz): 50-60 Hours Burn Time $30
SPECIAL HOLIDAY BUNDLES:
Sparkle, Shimmer and Shine Trio
Warm Wishes Love Bundle- two sizes available